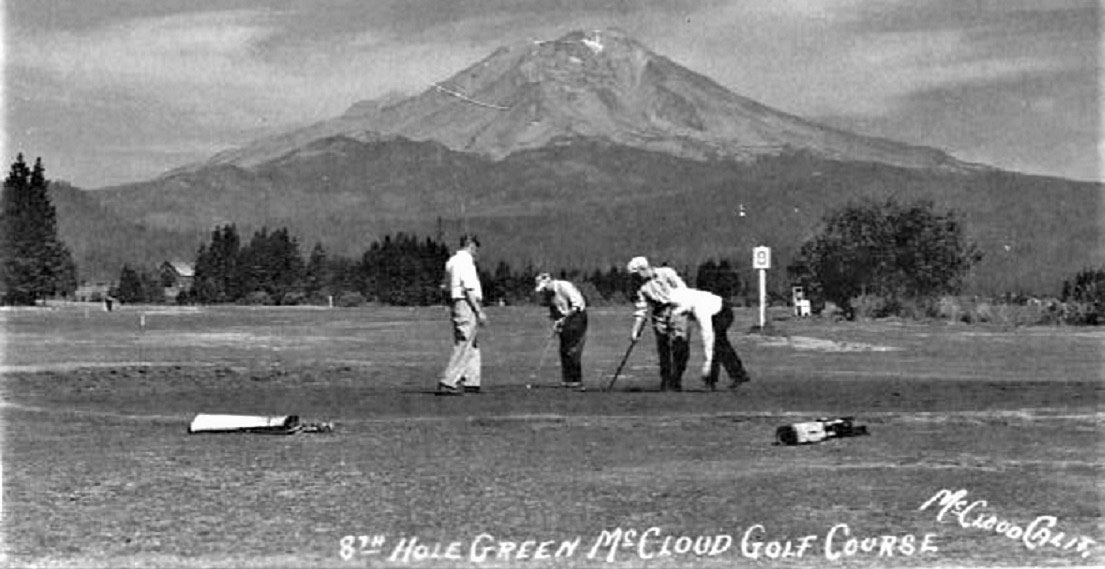 The McCloud Golf Club golf course first opened for play in 1923. It was built by the McCloud River Lumber Company with land donated by the Hearst family.

The course, with an expansive view of Mt. Shasta at 14,180 feet, was established for the McCloud Lumber Company board of directors who travelled from Minneapolis for regular meetings.  Built on pasture land, the existing field grass was maintained for the fairways. The greens were a lightly oiled sand. Squaw Creek runs throughout the course as does runoff from springs on the property. In 2006, a pond was built on the edge of the 7th fairway. These water features add challenges to course play.
In 1935, the course opened to the lumber town's residents, and the greens were converted to grass. A few years later people from surrounding towns were allowed to play.
The course was originally built using teams of horses and highwheelers (carts with large diameter wheels). No irrigation was necessary at first due to surface water which was plentiful. Irrigation of upper level areas were flooded from a ditch on the west side of the course. Tees and greens were watered with hoses and sprinklers at night until 1965. As the course became drier, a fully automated sprinkler system was installed by 1968.
 In 1993 that time the McCloud River Lumber Company sold their land holdings and the course was purchased by the members. The McCloud Golf Course has been extensively upgraded in recent years. The original clubhouse (which still stands) has been replaced. Within the new clubhouse is the pro shop and restaurant. McCloud Golf Club is a regulation length 9-hole golf course, which has separate tees on the back side to create a fun and challenging 18 hole experience..